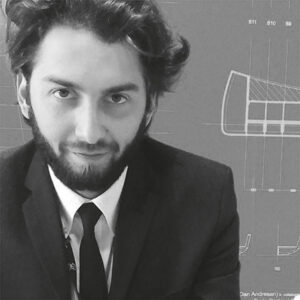 Dan Andresan
I am an architect form Romania. I completed the masters program in Italy at Academia Adrianea in Architecture, Archeology and Museum Design and Innovative Design. Besides Architecture I specialize in creating unique objects that have a compositional and aesthetic rigor almost as a sculpture is treated. Combining wood and metal into a harmonious object, my approach is a creative reinterpretation of the subject and extension of the functionality.
I discover my passion for boat design in Italy where I started to do yacht styling. All hand crafted kayaks series search for a innovative approach to create a new way of enjoying leisure products design. Having them to respond to a need of relaxation or sport you didn't know you had and a unique elegant appearance.
---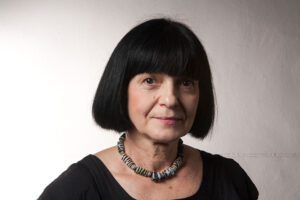 Delia Iliesiu Prvacki
Born 1950, in Baia Mare, Romania.
When Delia was 17 years old, she discovered by chance a traditional art pottery studio and she immediately enrolled on 2-year course, at this "alternative art school" in her hometown. After completing her International baccalaureate, in Humanities, she completed her studies in Ceramics at the Faculty of Applied Arts at the Institute of Fine Arts in Bucharest, under mentoring of Prof. Lucia Neagu.
She left Romania when she was 25 and moved to ex-Yugoslavia with her husband – fellow artist Milenko Prvacki. For the following 17 years Delia built a successful career, receiving recognition and numerous awards for her innovative approach to her ceramic studio practice, participating frequently in solo and group exhibition at major cities throughout Yugoslavia and Europe.
Due to the worsening social and political environment, culminating with a military confrontation, Delia and her family decided to leave (ex) Yugoslavia, as an act of protest and non-acceptance of such developments.
A fortuitous opportunity brought them to Singapore at the end of 1991.
Since 1992 Delia immersed herself in the local arts and culture scene, developing a genuine love for the tropical environment and passion for SEA's heritage. Delia became a Singaporean citizen in 2002.
From the beginning of her new life in Singapore Delia began learning a completely new language and building, once again, her own artist's studio. Delia focused on keeping her studio practice active, organizing solo shows at various locations, such as Sculpture Square, Substation, ICAS.
In 2019 Delia participated in the 38th sympossium Terra, Kikinda, Serbia.
Delia will return to Serbia early 2022 with a solo show of "Danube" (Dunarea/Dunav), a remix of its latest display in November 1989 at Stara Kapetanija, Zemun.
A retrospective exhibition of her works is in preparation at National University's Museum in Singapore.
Delia was commissioned for several important large-scale projects for public spaces. She took these opportunities to display her skills and material knowledge through a variety of themes and techniques: monumental sculptures, ceramic murals, wall reliefs, GRC and mosaic assemblage, along with mixed media installations for Esplanade's concourse and the Children's Biennale at National Gallery.
www.deliaprvacki.com/portfolio
www.marinasouthpiermural2015.com
www.delia.prvacki.com
Instagram: celina.delia
---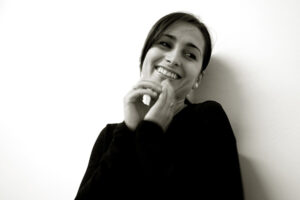 Eleonora Dulău
Eleonora Dulău attended the courses of Architecture and Urban planing Faculty in Cluj-Napoca, Romania and in 2001 the courses of Bordeaux School of Architecture and Landscape, France. After graduating in 2004, she became a member of OAR Transilvania and started her career as an architect in the BAU architecture office.
In 2007, she founded an architectural practice with her brother, Octavian Ciotlăuş Estudio. During the 14 years they worked together, they developed projects with different programs: individual housing, collective housing, interior and object design, industrial or office buildings. They gathered around them other architects, engineers, designers with whom they have various collaborations. Together they participate in competitions, exhibitions and have had architectural reviews published in Architectura and Igloo magazines.
Since 2019 she is a member of the Territorial Council of OAR Transilvania and organizer of BATRA Transylvania Architecture Biennial.
---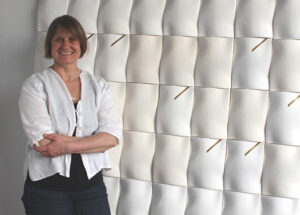 Regina Heinz
Regina Heinz studied Fine Art and Ceramics in Vienna, Geneva and London and has worked from her ceramics studio in South London since 1998. Her award-winning work has been purchased by the National Art Collector's Fund and is held in major collections worldwide including the Fitzwilliam Museum in Cambridge, England and the Museum of Contemporary Ceramics in Gifu, Japan.
Her first collection of architectural ceramics was launched in 2012 when Regina was commissioned to create an exclusive art tile design for the American tile retailer Ann Sacks.
In 2013 she designed the cabin art work consisting of a series of sculptural wall pieces for 2000 cabins of P&O's luxury cruise ship Britannia, launched in 2015.
Since then Regina has worked with leading interior architects and art consultants to create site-specific installations for private and public spaces that complement their setting while retaining their own artistic identity. Clients include Areen Design, Collett Zarzycki, 1508 London, HBA, Alchemi Group, Stiff + Trevillion Architects, Muza Lab London, SMC Art Consultancy London, Goddard Littlefair London.
Her latest commission is a 8 m by 1 m installation created in 2021 for the foyer of the cultural centre Rhein Sieg Forum in Siegburg near Cologne, Germany.
---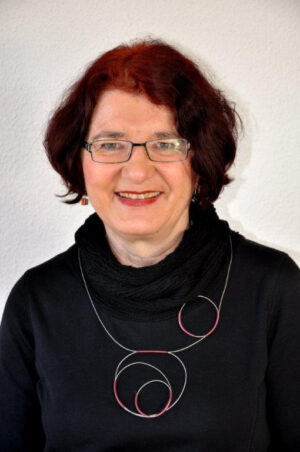 Heide Nonnenmacher
Since 25 years my focus is on the micro-macrocosm and the diverse structures of the small creatures in our oceans.At the moment the climate changing gets more and more important for my artist work
The world's Global warming should make us act, think and reflect – but not cause us to give up and lead to resignation. As a ceramic artist and a critical observer of our world, I liked the idea of Christoph Thun-Hohenstein (General Director of the MAK Vienna), who said that it can also be a topic for artists to place socially responsible climate protection at the centre of their creative process.
140 million years ago there used to be a Jurassic Sea in the area I live in. This sea dried out, but life went on. Shapes of former coral reefs bear witness to that time and are of a great inspiration to me today. I approach current events, the consequences of climate change on coral reefs with the frightening effect of coral bleaching and the extinction of various species. My approach is both philosophically and from a design aspect of forms with the following intention: Where do the living creatures of the reef come from? Where do they go when the water heats up or rises? How can they survive or mutate? For example, when I artistically translate in what way a unicellular organism can reproduce or mutate or how a new creature can develop. All of a sudden forms are being created, consisting of polymeric structures and manifesting their existence by panting, hanging or lying down with torn openings.